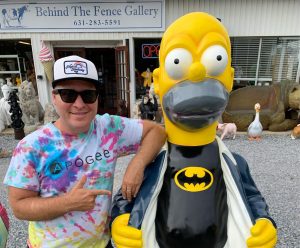 Whitesburg, Kentucky
joel@apogee-environmental.com
Joel founded Apogee in 2003 at the age of 28, seizing the opportunity to provide much needed threatened and endangered bat surveys for coal mining projects across the hills of East Kentucky. Since then, he has navigated the world of environmental consulting and has been firmly engaged in providing services across all industries as economies shift. Joel attended Eastern Kentucky University, where he earned both his B.S. in Wildlife and Wildlands Science and Management and his M.S. in Biology/Ecology. Joel values building meaningful connections and always welcomes the opportunity to learn more about anyone he encounters. 
Archaeological Field Director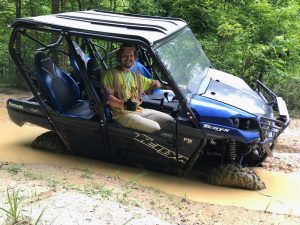 Pittsburgh, Pennsylvania
brendan@apogee-environmental.com
Brendan has been working in Cultural Resource Management (CRM) for over 6 years, with extensive experience in the private sector, federal agencies (U.S. Forest Service), and state agencies (PennDOT). His work experience includes all three phases of survey, fieldwork supervision, report writing, GIS, artifact analysis and curation, conducting background research, metal detection survey, geophysical survey, soil sampling, and historic preservation. Brendan completed his graduate coursework for Indiana University of Pennsylvania's Applied Archaeology M.A. program in 2021. He is currently writing his graduate thesis while working full time as an archaeological field director at Apogee.
Anaheim, California
amanda@apogee-environmental.com
Amanda Commins specializes in Middle Atlantic architectural history, historic preservation design, and transportation planning. Ms. Commins completed her Master of Arts in Preservation Design at Savannah College of Art and Design in 2020. Her course work included examining global preservation practices, performing historic building surveys, documenting and analyzing the form, material, and condition of building features, and designing adaptive reuse solutions. She has completed 2 Historic American Building Surveys in Washington, DC that provided detailed descriptions of the structures, summaries of their architectural significance, and hand-measured and digital drawings of key architectural features. These surveys were conducted at the former Gate House at Gallaudet University and the former Carriage House at the Old Naval Hospital on Pennsylvania Avenue. She has conducted a historic district survey in the Capitol Hill neighborhood in Washington, DC through an in-depth assessment of 22 contiguous rowhouses. She has completed a National Register of Historic Places nomination form for the Rutherford B. Hayes School in Washington, DC for both its contribution to history as well as significance in architectural design. Ms. Commins has over 2 years of experience in architectural history and exceeds the Professional Qualifications Standards in Architectural History (36 CFR Part 61).
Pittsburgh, Pennsylvania
info@apogee-environmental.com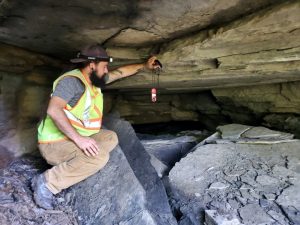 State College, Pennsylvania
luke@apogee-environmental.com
As an ecologist at Apogee, Luke is responsible for a variety of duties including project management and logistics and completing technical and regulatory reports, such as Biological Evaluations in support of Section 7 consultation under the Endangered Species Act, and NEPA documents. Luke has extensive experience conducting and managing ecological field investigations on a variety of different projects from large to small including: transportation, private land development, natural resource extraction, jurisdictional waters determination, stream/wetland determinations, RT&E surveys, bat surveys, various avian surveys, invasive species surveys, and stream/wetland restoration and enhancement projects. Luke is an avid outdoor enthusiast and whole-hearted bird nerd.
Archaeological Field Director
Raleigh, North Carolina
davidj@apogee-environmental.com
David has over 20 years of experience as a consultant in Archaeology/Cultural Resources Management (CRM). He has served clients in the federal, state, and private sectors throughout the Southeast and Mid-Atlantic regions, and has managed projects involving public infrastructure, gas and oil, transportation, telecommunications, and private land development. David is a Registered Professional Archaeologist with a diverse project portfolio featuring research design, project management, and conducting Phase I, II, and III archaeological projects. Jenkins earned his B.A. at Hampden-Sydney College and his M.A. in Anthropology from University of Montana.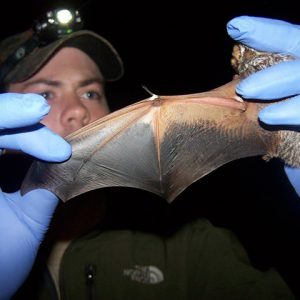 Clarksburg, West Virginia
grant@apogee-environmental.com
Grant began his career with Apogee in 2012 conducting summer bat surveys for various energy projects throughout West Virginia and now serves as a senior ecologist within the environmental department. As a federally permitted bat biologist, Grant is an expert in the field of bat surveys, as well as stream and wetland delineations, avian surveys, GIS, report writing, and project management and logistics. Grant now lives in Clarksburg, WV with his son and two dogs, and is an avid backpacker and practitioner of Brazilian jiu-jitsu. Grant earned his B.S. in Environmental Science from Montreat College.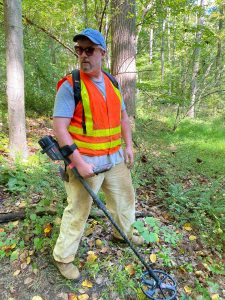 Chapel Hill, North Carolina
garrett@apogee-environmental.com
Mr. Silliman has over 25 years of experience in archaeology, history, and cultural resource management, with a research focus on the archaeology of American battlefields, sites associated with the African American experience, and historic landscapes throughout the eastern United States. He has extensive experience in all phases of archaeological investigations (Phase I, II, and III), teaching and public archaeology, remote sensing, artifact analysis and curation, archaeological site and historic structure assessment and mitigation, and site management. Through his background in cultural resource management archaeology, he has experience with and has received formal training in Native American consultation, Section 106 and 110 of the National Historic Preservation Act (1966), and the Archaeological Resources Protection Act (1979). From 2019 through 2020, he was Lecturer and Senior Archaeologist in the Department of Sociology and Anthropology at North Carolina State University. He is currently Senior Archaeologist and Principal Investigator for Apogee.
Cultural Resources Program Manager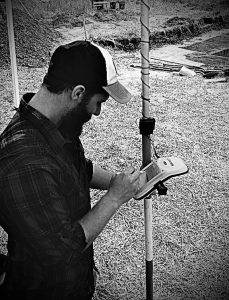 Raleigh, North Carolina
chris@apogee-environmental.com
Chris has been with Apogee since 2017 and currently manages the cultural resources department, helping clients meet NEPA and NHPA Section 106 compliance requirements across the United States. Mr. Swisher's research interests span across Appalachia, with a focus on human raw material exploitation since the region was first inhabited thousands of years ago throughout the present. A Registered Professional Archaeologist, Chris is an experienced Principal Investigator and Geographic Information Systems (GIS) analyst with a thorough understanding of the National Register of Historic Places (NRHP) and its relationship with environmental compliance laws in the United States. A Mountain State native, Chris earned his B.A. in Sociology & Anthropology from West Virginia University (WVU) and his M.A. in Applied Archaeology at Indiana University of Pennsylvania (IUP).
Environmental Services Program Manager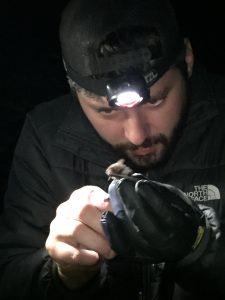 Whitesburg, Kentucky
wes@apogee-environmental.com
As the environmental services lead at Apogee, Wes is responsible for day-to-day operations on projects including data collection and management, logistics, overseeing junior staff, and coordinating with clients and regulating state agencies. Having been with Apogee since 2011, Wes is a federally permitted biologist with expertise in all aspects of bat surveys, plant surveys, herpetology surveys, various aquatic surveys, wetland delineations, and jurisdictional determinations. Wes is a proud father of two and a lifelong resident of the bluegrass state. Webb earned his B.S. in Biology from Alice Lloyd College.